Client Projects
DreamCowork Beta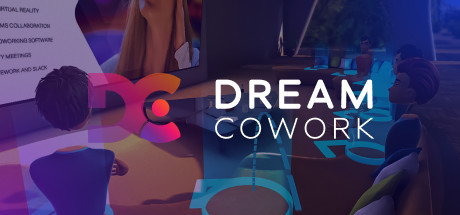 DreamCowork is a tool for businesses and freelancers to work in VR. Organize meetings and work sessions in private spaces, share your screens, make appointments and build your teams.
Our team implemented all application-side functionalities in Unity.
.
Prototypes
We've been working on a variety of prototypes before we settled on our current project. Take a look:
Romea and Julio
What if you could play a Shakespeare classic yourself and YOU made the decision who to love and who to betray?
Romea and Julio is the concept for a modern story-adventure based on Shakespeares "Romeo and Juliet". In Cooperation with "Theater und Konzerthaus Solingen" and Director and Author Andreas Schäfer the concept won a prize for "Digital Drama" and will be released September 2021.
.
HealdomVR
HealdomVR teaches Children the complex, co-dependant structures of pollution, waste minimization and recycling with the immersion of VR.
Our Business-Pitch for HealdomVR won a Jury-Award at the StartUp-Weekend Trier in 2019.
.
.
.
.
NeverseasVR
In NeverseasVR the player explores the ruins of an ancient mermaid civilization. They have to fight enemies and Their loyal mount ray accompanies the underwater adventures.
.
.
R.I.P.AIR
GlobalGameJam 2020. The Zombie Apokalypse is raging. The player controls the poor zombie's doggo, who tries desperately to replace it's owners falling limbs. And you use, whatever you can find in order to help. Play here.
This Gamejam Entry was made in cooperation with Johannes Grewer, Vanessa Hoff and Julia Wolf.